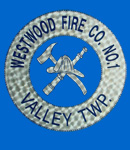 2018 Fire Call Stats
Jan
22
Feb
16
Mar
17
Apr
0
May
0
Jun
0
Jul
0
Aug
0
Sep
0
Oct
0
Nov
0
Dec
0
Total
55
2018 EMS Call Stats
A44
A144
Jan
123
144
Feb
104
139
Mar
98
125
Apr
0
0
May
0
0
Jun
0
0
Jul
0
0
Aug
0
0
Sep
0
0
Oct
0
0
Nov
0
0
Dec
0
0
Total
325
408
Past Call Stats
Year
Fire
EMS
2017
242
2562
2016
289
2484
2015
312
2329
2014
310
2388
2013
259
2294
2012
284
2045
2011
308
1278
2010
275
621
2009
304
639
2008
314
707
2007
321
663
2006
316
727
2005
344
796
2004
349
743

Visitors Today:

Visitors Since
September 16, 2005:


Standby for Cochranville Fire Carnival
By Assistant Fire Chief Adam Grossman
August 5, 2017
That time of year again for carnival season to be in full swing. This year was no different for the Cochranville Fire Company as their carnival is one of their main fundraisers.
The Cochranville Fire Company called upon Westwood to help them out by supplementing manpower for their fire/rescue calls while their personnel worked the carnival grounds. Westwood was also on stand by with the Bart and West Grove Fire Companies. Fortunately there were no calls for service during this time period.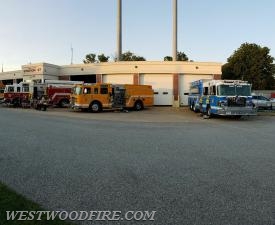 Bart, West Grove and Westwood Fire Companies stand by for Cochranville.