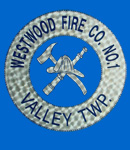 2018 Fire Call Stats
Jan
22
Feb
16
Mar
17
Apr
0
May
0
Jun
0
Jul
0
Aug
0
Sep
0
Oct
0
Nov
0
Dec
0
Total
55
2018 EMS Call Stats
A44
A144
Jan
123
144
Feb
104
139
Mar
98
125
Apr
0
0
May
0
0
Jun
0
0
Jul
0
0
Aug
0
0
Sep
0
0
Oct
0
0
Nov
0
0
Dec
0
0
Total
325
408
Past Call Stats
Year
Fire
EMS
2017
242
2562
2016
289
2484
2015
312
2329
2014
310
2388
2013
259
2294
2012
284
2045
2011
308
1278
2010
275
621
2009
304
639
2008
314
707
2007
321
663
2006
316
727
2005
344
796
2004
349
743

Visitors Today:

Visitors Since
September 16, 2005:


Valley Day and Fall Flying Fest
By Assistant Fire Chief Adam Grossman
October 7, 2017

The Chester County G.O. Carlson Airport hosted the 13th Annual Valley Day and Fall Flying Fest as a cooperative effort between the Airport and where it resides, Valley Township. The days festivities included the Valley Police Department, Westwood Fire Company, Sadsburyville Fire Company, moon bounces, food, helicopters, airplanes, face painting, monster truck and much more!

The Kennett Fire Company smoke house was a huge hit to teach fire prevention to the youth. Firefighters spent the day taking kids through the house and teaching them about fire safety and how to escape a house full of smoke. In conjunction with this event, the next day began National Fire Prevention week which focuses this year on having 2 escape plans.

Many hours of hard work was put in by numerous volunteers to make this event successful. Thank you to the Valley Township Parks and Recreation Committee and it's volunteers for organizing year after year such a great event for the community.

Units:
Rescue 44, Engine 44-5, Traffic 44, Ambulance 44-1, Ambulance 44-2, Ambulance 144
Mutual Aid:
Sadsburyville FC, Mutual Aid Fire Police
Chief McWilliams uses the smoke house to teach kids how to escape from smoke.

Kennett Fire Company smoke house.

A helicopter was on display.

Westwood fire and EMS apparatus.

Fling's Towing

Valley Township Police Department

Monster truck rides!