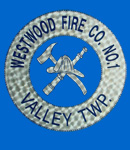 2015 Fire Call Stats
Jan
28
Feb
21
Mar
14
Apr
28
May
22
Jun
0
Jul
0
Aug
0
Sep
0
Oct
0
Nov
0
Dec
0
Total
113
2015 EMS Call Stats
A44
A144
Jan
112
109
Feb
89
106
Mar
104
97
Apr
94
113
May
95
98
Jun
0
0
Jul
0
0
Aug
0
0
Sep
0
0
Oct
0
0
Nov
0
0
Dec
0
0
Total
494
523
Past Call Stats
Year
Fire
EMS
2014
310
2388
2013
259
2294
2012
284
2045
2011
308
1278
2010
275
621
2009
304
639
2008
314
707
2007
321
663
2006
316
727
2005
344
796
2004
349
742
2003
388
625
2002
389
707

Visitors Today:

Visitors Since
September 16, 2005:



2nd Annual Car Show - July 26th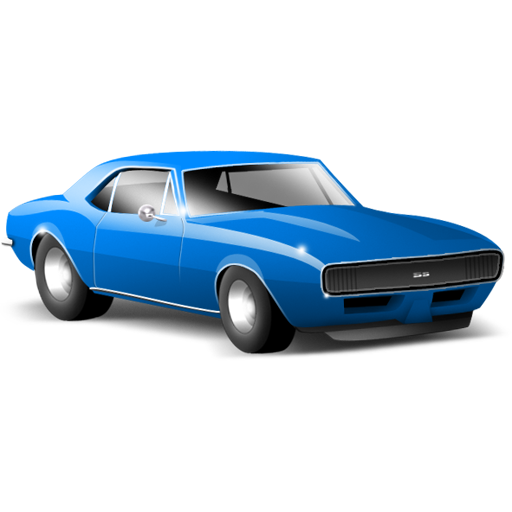 Click the blue car for info!

Grill Fire On Mary Street

EMS Chief Bill Dill, July 26

On July 26th, 2015 At 13:29 the Westwood Fire Company was dispatched to Mary Street in Valley Township for a reported barbecue grill on fire.

Members who were cleaning up from our 2nd annual car show, made a quick response with Engine 44-5, Ambulance 44-1, and Traffic 44 shortly after the dispatch. Responding nits were advised by the Chester County 911 Center that the caller reported a barbecue ... (Full Story & Photos)


Rescue Standby At Cochranville Fire Company

EMS Chief Bill Dill, July 22

On July 22nd, 2015 Rescue 44 with a crew of 5 traveled to the Cochranville Fire Company for a standby. Cochranville Fire Chief Linenbaugh asked Westwood to provide a rescue crew for the evening as the Cochranville personnel worked their annual carnival.

Westwood personnel arrived at station 27 to meet with members of the Kennett Fire Company, who we would be working with for the night. Chief Linenbaugh ... (Full Story & Photos)



Kennett Engine 24-2 and Rescue 44 on stand by at the Cochranville Fire Company. Photo by Katie A. Simmers


Garage Fire in Valley Township

Deputy Fire Chief Randy Scott, July 13

On Sunday July 12th just after midnight at 12:08 am the Westwood Fire Company along with one Engine each from Sadsburyville and Wagontown Fire Company and a Pumper/Tanker from East Brandywine were alerted for a garage fire in the 100 block of Mineral Spring Road in Valley Township.

Multiple Calls were being received by the County 911 center and while en route Deputy Chief Scott requested a working ... (Full Story & Photos)


ATV Assists at Freedom Fest

Deputy EMS Chief George Morris, July 04

Once again this year, Westwood Fire Company EMS was requested for the ATV and Medical Crew to assist at the annual Freedom Festival held at the Nottingham County Park in West Nottingham Township, assisting the Union Fire Company, Ambulance Division.

EMS Chiefs Dill and Morris arrived at the staging area around 1600 hours to be greeted by EMS Manager Sawyers who directed them to their post at the ... (Full Story & Photos)



View of the fireworks from the staging area.


Rescue Assist to Modena

EMS Chief Bill Dill, June 27

On June 27th, at 07:55 the Westwood Fire Company was dispatched for the rescue to assist the Modena Fire Company and Medic 93 in the area of South First Avenue and Modena Roads for a reported auto accident with entrapment.

Rescue 44 and Ambulance 44-1 responded at 08:00 and was advised by the 911 center of a single vehicle accident with 1 subject trapped. The South Coatesville Police Department arrived ... (Full Story & Photos)

Severe Storm Keeps Westwood Personnel Busy

EMS Chief Bill Dill, June 23

On June 23rd, 2015 at 17:16 Westwood Fire Company personnel began a busy night handling several emergencies throughout Valley Township and surrounding areas. These emergencies ranged from downed trees and power wires to a reported house fire.

Tac 44 was utilized to handle most of these emergencies working closely with Valley Township Emergency Management Center and Township Supervisor Joe Sciandra ... (Full Story & Photos)


Carbon Monoxide Incident In The Round Hill Development

EMS Chief Bill Dill, June 12

On June 12th, 2015 At 12:51 the Westwood and Sadsburyville Fire Companies were dispatched to the Round Hill Development for an Automatic Fire Alarm.

Engine 44-5 and Engine 31-1, Ambulance 44-1 and Deputy 44 all responded shortly after the dispatch and were advised by the Fire Board that the caller reported her fire alarm was going off. Battalion 31 arrived on scene and determined that the alarm that ... (Full Story & Photos)


Accident Involving a School Bus

Deputy Fire Chief Randy Scott, June 04

On June 4th at 14:36 hrs. The Westwood Fire Company was alerted for a motor vehicle accident at the intersection of Rt 30 and Washington Lane in Valley Twp. involving a school bus

Units responded immediately and Deputy Chief Scott was advised by CCDES that reports are indicating multiple injuries involving school students and that a Tractor Trailer was also involved. Chief Scott requested 4 BLS ... (Full Story & Photos)