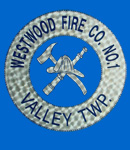 2017 Fire Call Stats
Jan
25
Feb
0
Mar
0
Apr
0
May
0
Jun
0
Jul
0
Aug
0
Sep
0
Oct
0
Nov
0
Dec
0
Total
25
2017 EMS Call Stats
A44
A144
Jan
111
131
Feb
0
0
Mar
0
0
Apr
0
0
May
0
0
Jun
0
0
Jul
0
0
Aug
0
0
Sep
0
0
Oct
0
0
Nov
0
0
Dec
0
0
Total
111
131
Past Call Stats
Year
Fire
EMS
2016
289
2484
2015
312
2329
2014
310
2388
2013
259
2294
2012
284
2045
2011
308
1278
2010
275
621
2009
304
639
2008
314
707
2007
321
663
2006
316
727
2005
344
796
2004
349
742
2003
388
625

Visitors Today:

Visitors Since
September 16, 2005:



Woods Fire in West Caln Township

Assistant Fire Chief Adam Grossman, February 19

Sunday February 19th, 2017 at 1400 hours the Wagontown Fire Company was dispatched to the 600 block of West Kings Highway in West Caln Township for woods on fire. Within minutes units arrived to find an active woods fire being wind driven.

Wagontown Chief Ziegler established the Kings Highway Command and advised all hands working. Additional Fire and EMS units were requested to respond summoning ... (Full Story & Photos)



Firefighters contained the fire to approximately 3 acres of woods on fire.



Engine 44-5 on scene of a reported building fire on Airport Road.

Smoke in a Building on Airport Road

Assistant Fire Chief Adam Grossman, February 09

The dispatch came in at 1605 Thursday for a building fire in Valley Township. The call to 911 indicated there was smoke in a building from an unknown source in the 100 block of Airport Road across street of Lincoln Highway.

Arriving first due, Engine 31-1 went interior to investigate the situation. Westwood Battalion Chief Sly assumed Airport Road Command and Deputy Chief Brecht assumed operations.

Once ... (Full Story & Photos)


Minor Accident on the Westbound Bypass

Assistant Fire Chief Adam Grossman, February 05

The call came in at 0850 on Sunday February 5th, 2017 for an auto accident on the Westbound Route 30 Bypass at mile marker 270.2 in Valley Township, summoning the Westwood Fire Company.

Ambulance 44-1 arrived first to find a one vehicle accident with one potential patient and the vehicle off the side of the road. Rescue 44 arrived and blocked the right hand lane while responders tended to the ... (Full Story & Photos)



Ambulance 44-1 on scene of a one vehicle accident on the Route 30 Bypass.



More than $22,000 in funds have been received as a result of the 2016-2017 grant program

Fire & EMS Divisions Receive State Grant Funds

Battalion Chief John Sly, February 03

On Friday, February 3rd, 2017 we received notification of two grant awards released through the Pennsylvania State Fire Commissioner's office for the 2016-2017 grant cycle.

The first grant award awarded to the Fire/Rescue division will be utilized to upgrade our vehicle exhaust system. Diesel exhaust emissions have been proven to be a cancer causing agent, and with our system we are able to protect ... (Full Story & Photos)


Working Outbuilding Fire on Youngsburg Road

Assistant Fire Chief Adam Grossman, February 03

At 0146 firefighters were dispatched to the unit block of Youngsburg Road in East Fallowfield Township for an outbuilding fire. An outbuilding usually consists of a shed or storage area detached from a main structure on a property. Calls to 911 indicated the fire to be a working alarm.

Arriving within minutes Deputy Chief Scott reported a one story approximately 20'x30' wood shop on fire and recommended ... (Full Story & Photos)



Deputy Chief Scott on location reporting a one story outbuilding on fire.



Fire showing upon arrival of first in units.

Jonathan Drive Working Fire Dispatch

IrishEyez Photographer Mark Walsh, January 31

At 2054 on January 31st, 2017 the Thorndale Fire Company along with numerous other companies from around the area were dispatched to the 300 block of Jonathan Drive in Caln Township for the house fire. Chief 38 made the response shortly after dispatch and was advised by county that the back corner of the house was reported to be on fire. Lieutenant 49 (East Brandywine) was the first one on scene ... (Full Story & Photos)


Auto Accident in Towerville

Assistant Fire Chief Adam Grossman, January 25

Wednesday January 25th, 2017 brought a busy day for our EMS units responding to seven calls, as well as an accident for our Fire/Rescue Division. At 1553 the company was dispatched for the three vehicle accident in the Towerville section of East Fallowfield Township, this time at the intersection of Strasburg Road and Park Avenue. Modena Ambulance was also dispatched as our ambulance was busy handling ... (Full Story & Photos)



Rescue 44 on scene of a vehicle accident in East Fallowfield Township.



One vehicle left the roadway and drove over an embankment.

Vehicle Drives Off Road on Westbound Bypass

Assistant Fire Chief Adam Grossman, January 21

On January 21st, 2017 around 1200 the Westwood Fire Company and Washington Hose Company EMS were dispatched to the Route 30 Bypass Westbound West of Route 82 in Valley Township for an auto accident. Westwood EMS was out on another emergency in the township and was unavailable to respond to this call.

Battalion Chief Sly arrived within 6 minutes of dispatch to find a single vehicle accident where ... (Full Story & Photos)