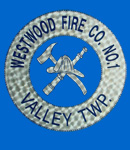 2014 Fire Call Stats
Jan
32
Feb
40
Mar
24
Apr
0
May
0
Jun
0
Jul
0
Aug
0
Sep
0
Oct
0
Nov
0
Dec
0
Total
96
2014 EMS Call Stats
A44
A144
Jan
100
106
Feb
112
120
Mar
112
107
Apr
0
0
May
0
0
Jun
0
0
Jul
0
0
Aug
0
0
Sep
0
0
Oct
0
0
Nov
0
0
Dec
0
0
Total
324
333
Past Call Stats
Year
Fire
EMS
2013
259
2294
2012
284
2045
2011
308
1278
2010
275
621
2009
304
639
2008
314
707
2007
321
663
2006
316
727
2005
344
796
2004
349
742
2003
388
625
2002
389
707

Visitors Today:

Visitors Since
September 16, 2005:




Ambulance Assist To Sadsburyville On An Auto Accident

EMS Chief Bill Dill, April 15

On April 15th 2014, at 1312 hours The Sadsburyville Fire Company along with Ambulance 44-1 were dispatched to Routes 10 and 30 for an auto accident.

Ambulance 44-1 responded at 1312 hours and was advised by the 911 center of a vehicle versus a pole. Sadsburyville Assistant Chief Reynolds arrived to confirm the report with one patient to be transported for injuries sustained from the accident.

Assistant ... (Full Story & Photos)



This one vehicle accident occured during the heavy down pour of rain that hit the area.


Tanker and Tac Assist Modena With A Field Fire

EMS Chief Bill Dill, April 13

On April 13th 2014, at 1747 hours the Westwood Fire Company was dispatched to assist the Modena Fire Company with a field fire.

Modena Deputy Chief Perine was on the scene with 5 acres of brush and woods burning. Engine 44-5 was instructed to supply the brush units and Engine 37-1 with water. Tac 44 arrived and was instructed to assist the firefighters with fire suppression of the fire in the woods.

Additional ... (Full Story & Photos)


Outbuilding and Woods Fire on Modena Road

Firefighter/EMT Adam Grossman, April 12

On Saturday April 12th, 2014 at 1504 hours the Westwood Fire Company was dispatched as part of a first alarm assignment for an outbuilding fire in the 100 block of Modena Road in South Coatesville Borough.

After dispatch Modena Chief Dowlin was advised of a shed on fire and was believed to be a working fire due to numerous calls to 911. Chief Dowlin arrived on location at 1509 hours, confirmed the ... (Full Story & Photos)


Rescue Assist To Arcelor Mittal Fire Department

EMS Chief Bill Dill, April 02

On Wednesday April 2nd, 2014 the Westwood Fire Company for Rescue 44 was alerted to assist the Arcelor Mittal Fire Department on an accident with entrapment.

Arcelor Chief Carpenter called the incident in requesting a rescue truck and ambulance to the scene, Rescue 44 and Ambulance 37-2 were alerted and arrived on scene to find a tractor trailer with a dump bed that had overturned crushing the cab ... (Full Story & Photos)


Engine Assist To Modena For An Odor Investigation

EMS Chief Bill Dill, April 01

On April 1st 2014, At 1216 hours the Westwood Fire Company was dispatched for Engine 44-5 to the 2000 block of Strasburg Road in East Fallowfield Township to assist the Modena Fire Company with an odor investigation inside of a house.

Engine 44-5, Ambulance 44-1, Traffic 44 all responded at 1218 hours and were advised by the 911 center that Ambulance 37-2 was on the scene with an odor in the basement ... (Full Story & Photos)



The three emergency service organizations serving West Brandywine Township were honored for their service to the community

Westwood EMS Recognized by West Brandywine Township

President John Sly, March 20

On Thursday, March 20th, 2014 the Westwood Ambulance service, along with our colleagues at the Wagontown and East Brandywine Fire Companies, received praise and recognition by the West Brandywine Township Board of Supervisors at the monthly Township meeting.

Supervisors Chairman William Webb opened the meeting and the first order of business announced to the crowd was the public recognition and appreciation ... (Full Story & Photos)


Contribution Honoring Minquas Fire Company

President John Sly, March 17

On Monday, March 17th, 2014 a presentation was made during St. Patrick's Day festivities at the Molly Maguire's Pub in Downingtown honoring the members of the Minquas Fire Company.

Two years ago, when the Minquas Fire Company moved from their old firehouse at 202 E. Lancaster Avenue, which is now the location of Molly Maguire's Pub, they permanently closed their social and club room bar which had ... (Full Story & Photos)



A plaque signifying our appreciation of a donation from the members of Minquas Fire Company was presented on St. Patrick's Day at Molly Maguires Pub in Downingtown



A barn was completely involved in fire before calls to 911 alerted the fire company

First Due Barn Fire in East Fallowfield Township

Fire Chief Michael McWilliams, March 17

On Monday, March 17th, 2014 at 2211 the Westwood Fire Company was dispatched along with Sadsburyville Fire Company and a Tanker from Keystone Valley to the unit block of Park Avenue in East Fallowfield Township for a barn fire.

Assistant Chief Scott, who lives in the area, arrived one minute after dispatch reporting a barn "fully involved" in flames. Assistant Chief Scott established "Park Avenue ... (Full Story & Photos)