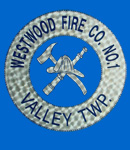 2019 Fire Call Stats
Jan
29
Feb
22
Mar
21
Apr
20
May
18
Jun
15
Jul
27
Aug
17
Sep
19
Oct
22
Nov
27
Dec
0
Total
237
2019 EMS Call Stats
A44
A144
Jan
112
134
Feb
92
121
Mar
91
121
Apr
99
135
May
91
150
Jun
90
116
Jul
105
127
Aug
102
116
Sep
97
143
Oct
117
152
Nov
98
137
Dec
101
141
Total
1195
1593
Past Call Stats
Year
Fire
EMS
2018
249
2923
2017
242
2562
2016
289
2484
2015
312
2329
2014
310
2388
2013
259
2294
2012
285
2045
2011
308
1278
2010
275
621
2009
304
639
2008
314
707
2007
321
663
2006
316
727
2005
344
796

Visitors Today:

Visitors Since
September 16, 2005:


National Weather Service Alerts for Chester County, PA
Dual Ambulance Inspection at Braun

Westwood Newsdesk, December 25

This week our EMS Leadership traveled to Braun Ambulances in Van Vert, Ohio for a final inspection of our two new ambulances purchased by our company. The ambulances are both 2019 Chief XL ambulances and are expected to be in service in the coming month. The units come on a Ford F-550 chassis and provide us with four wheel drive capabilities which we have never had.

With the addition of having a ... (Full Story & Photos)



A final inspection was completed on two new Braun Ambulances.



Firefighters arrived to find two automobiles involved with flames and a building beginning to catch on fire.

Auto Fire with Extension on Charles Street

Westwood Newsdesk, December 25

The Christmas Day provided no rest for our personnel as an auto fire came in at 0227 hours. The Westwood Fire Company was dispatched for an automobile on fire in the 1000 block of Charles Street in Valley Township.

Assistant 44 arrived at 0234 hours and reported a vehicle well off extending into the building. Deputy 44 was the next command officer arriving and established the Charles Street Command ... (Full Story & Photos)


Santa Claus Visits East Fallowfield Township

Westwood Newsdesk, December 22

On Sunday December 22nd, 2019, the Westwood Fire Company had the pleasure of escorting Santa Claus around East Fallowfield Township to visit all of the good boys and girls.

During this tour, Santa managed to visit all of our first due territory in East Fallowfield which encompasses a large portion of the township from Route 82 and west to the Sadsbury and Highland Township Lines. This includes ... (Full Story & Photos)



Santa Claus riding around on Rescue 44.



Firefighters Yearsley and O'keefe utilize a hose line from Engine 35 to extinguish the fire.

Auto Fire on the North Line

Westwood Newsdesk, December 14

On Saturday December 14th, 2019 at 2114 hours the Westwood Fire Company was dispatched to the area of Wagontown Road and Water Works Road for an automobile fire. The caller was not sure exactly where they were and was near to the West Caln Township line, so the dispatcher chose to add the Wagontown Fire Company as well.

Assistant 44, Engine 44-5, Traffic 44 and Ambulance 144 all made the response ... (Full Story & Photos)


Reported House Fire in Hayti

Westwood Newsdesk, December 09

On December 12th, 2019 at 2012 hours the Westwood, Sadsburyville and Wagontown Fire Companies were dispatched to the 900 block of George Street in the Hayti Section of Valley Township for a house fire. Within minutes of dispatch, Engine 44-5 and Ambulance 44-1 as well as Engine 31-1, Engine 31-2 and Engine 35 were all responding.

Chief Grossman arrived at 2016 hours and reported a single story rancher ... (Full Story & Photos)



Westwood and Sadsburyville on scene of a reported house fire on George Street.



Sleigh 44 delivers the Christmas Spirit around Valley Township.

Santa Claus Visits Valley Township

Westwood Newsdesk, December 07

On December 7th, 2019 the Westwood Fire Company and Santa Claus had a very long day running the streets of Valley Township. Santa arrived at the fire station on Valley Road around 10:00AM and began visiting the boys and girls of Valley Township starting in Valley Crossing, Westwood and the Valley section of West End.

Following that, Santa and crews headed for Hayti and North to cover all parts ... (Full Story & Photos)


Outbuilding Fire on Strasburg Road, East Fallowfield Township

Westwood Newsdesk, November 29

On Friday November 29th, 2019 at 1414 hours the Westwood Fire Company assisted the Modena Fire Company on an outbuilding fire in East Fallowfield Township. Other units were also dispatched from Coatesville and Keystone Valley.

The fire was reported in the 2100 block of Strasburg Road east of Doe Run Church Road. Chief 37 arrived to find a shed fully involved with flames.

Firefighters from Modena ... (Full Story & Photos)



Firefighter/EMTs Grossman and Clark assist with overhauling the outbuilding that was on fire.



Rescue 44 on scene lighting up the area.

Fuel Spill on Rockdale Drive

Westwood Newsdesk, November 27

On Wednesday November 27, 2019 at 2024 hours the Westwood Fire Company was dispatched to the 300 block of Rockdale Drive in Valley Township for a fuel spill. The caller reported a tractor trailer with a puncture to its saddle tank leaking diesel fuel onto the ground.

Assistant Chief Grossman arrived at 2035 hours and advised of an active fuel leak. A notification to the Chester County Haz Mat Team ... (Full Story & Photos)