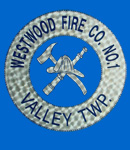 2017 Fire Call Stats
Jan
25
Feb
21
Mar
25
Apr
29
May
18
Jun
22
Jul
20
Aug
0
Sep
0
Oct
0
Nov
0
Dec
0
Total
160
2017 EMS Call Stats
A44
A144
Jan
111
131
Feb
91
101
Mar
109
126
Apr
105
141
May
105
132
Jun
95
104
Jul
85
127
Aug
0
0
Sep
0
0
Oct
0
0
Nov
0
0
Dec
0
0
Total
701
862
Past Call Stats
Year
Fire
EMS
2016
289
2484
2015
312
2329
2014
310
2388
2013
259
2294
2012
284
2045
2011
308
1278
2010
275
621
2009
304
639
2008
314
707
2007
321
663
2006
316
727
2005
344
796
2004
349
742
2003
388
625

Visitors Today:

Visitors Since
September 16, 2005:





The new Ambulance 44-1 is a result of our 2009 Braun ambulance body mounted onto a 2016 Chevrolet chassis

Ambulance Remount Completed

President John Sly, August 18

On Friday, August 18th, 2017 President Sly flew to Ohio to perform final inspection on our "newest" piece of EMS apparatus.

In May, our 2009 Ford Braun Chief XL Ambulance was sent to the Braun Manufacturing facility in Van Wert, Ohio to have a new 2016 Chevrolet chassis installed. This process of remounting the existing body onto a new chassis provided a tremendous cost savings to the Fire Company. ... (Full Story & Photos)


Aircraft Emergency on Earhardt Drive

Assistant Fire Chief Adam Grossman, August 13

On Sunday August 13th, 2017 at 1115 the Westwood Fire Company was dispatched to the unit block of Earhardt Drive in Valley Township for an aircraft emergency.

Ambulance 44-1 already on the street arrived within 2 minutes reporting 1 plane up an embankment and was checking on injuries. Battalion Chief Sly arrived at 1119 and assumed Airport Command.

After patient evaluation it was determined there ... (Full Story & Photos)



A plane left the tarmac Sunday at the Chester County Airport



Westwood Firefighters Crawford and Waldrop prepare to descend a hill with the stokes basket.

Basic Rigging For Rope Rescue

Assistant Fire Chief Adam Grossman, August 12

For most of the day, Westwood rescue personnel spent their Saturday training in basic rigging for rope rescue training. This class offers the basic knowledge needed to perform a technical rescue using rope hauling systems.

Many areas of our district offer a potential hazard to people where they could injure theirselves and it may not be easy to rescue them, example in a car accident off an embankment ... (Full Story & Photos)


Rescue 44 Attends Upper Main Line YMCA Emergency Services Day

Battalion Chief John Sly, August 09

On Wednesday, August 9th, 2017 Rescue 44 attended the 15th Annual Upper Main Line YMCA Emergency Services Day. As a previous supporter at the event, we were asked to return for this milestone anniversary.

Chief Eamon Brazunas of the Berwyn Fire Company organized the event and requested us to attend to provide a static display of our Rescue truck and equipment.

Firefighters and equipment from numerous ... (Full Story & Photos)



Over 400 attendees had the opportunity to look over various emergency apparatus and speak with personnel at this popular annual event



Bart, West Grove and Westwood Fire Companies stand by for Cochranville.

Standby for Cochranville Fire Carnival

Assistant Fire Chief Adam Grossman, August 05

That time of year again for carnival season to be in full swing. This year was no different for the Cochranville Fire Company as their carnival is one of their main fundraisers.

The Cochranville Fire Company called upon Westwood to help them out by supplementing manpower for their fire/rescue calls while their personnel worked the carnival grounds. Westwood was also on stand by with the Bart and ... (Full Story & Photos)


Honey Brook Fire Company No. 1 Celebrates 125 Years of Service

Assistant Fire Chief Adam Grossman, August 05

The Honey Brook Fire Company No. 1 celebrated 125 years of service to the community Saturday which brought a parade through town followed by a ceremony at their station. Honey Brook Firefighters led the parade as they marched the streets that they have been protected for the past 125 years.

Honey Brook Past Chief Barry Messner was quoted as saying he has never felt more proud to be a Honey Brook ... (Full Story & Photos)



Engine 44-5 participating in the Honey Brook Fire Company's 125th Anniversary Parade



Firefighters arrived to discover the fire out prior to our arrival

Auto Fire Reported on the Route 30 Bypass

Battalion Chief John Sly, July 19

On Wednesday, July 19th, 2017 the Fire Company was dispatched at 1325 to Mile Marker 269.7 on the Eastbound Route 30 Bypass for a report of a vehicle on fire.

Battalion Chief Sly arrived at the scene at 1331 and updated the location to the Westbound lanes, with no fire apparent. Upon further investigation, the vehicle had appeared to have a small fire in the engine compartment which was extinguished ... (Full Story & Photos)


Working Smoke Alarms Alert of a Fire in Rock Run

Assistant Fire Chief Adam Grossman, July 15

At 1354 hours today the Westwood, Sadsburyville and Wagontown Fire Companies were dispatched for a house fire in the 900 block of Wagontown Road in the Rock Run section of Valley Township. Wagontown Deputy Chief Reber arrived first reporting smoke showing from the exterior of the 2 story duplex type structure.

Engine 35 arriving first due knocked down the flames in the kitchen area and checked for ... (Full Story & Photos)



Smoke showing upon arrival of firefighters on Wagontown Road in Valley Township.