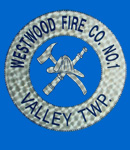 2020 Fire Call Stats
Jan
28
Feb
15
Mar
17
Apr
19
May
20
Jun
Jul
Aug
Sep
Oct
Nov
Dec
Total
99
2020 EMS Call Stats
A44
A144
A244
Jan
111
108
86
Feb
100
102
48
Mar
96
109
61
Apr
74
76
51
May
106
117
56
Jun
123
108
69
Jul
Aug
Sep
Oct
Nov
Dec
Total
610
620
371
Past Call Stats
Year
Fire
EMS
2019
275
2788
2018
249
2923
2017
242
2562
2016
289
2484
2015
312
2329
2014
310
2388
2013
259
2294
2012
285
2045
2011
308
1278
2010
275
621
2009
304
639
2008
314
707
2007
321
663
2006
316
727

Visitors Today:

Visitors Since
September 16, 2005:


Dual Ambulance Inspection at Braun
By Westwood Newsdesk
December 25, 2019

This week our EMS Leadership traveled to Braun Ambulances in Van Vert, Ohio for a final inspection of our two new ambulances purchased by our company. The ambulances are both 2019 Chief XL ambulances and are expected to be in service in the coming month. The units come on a Ford F-550 chassis and provide us with four wheel drive capabilities which we have never had.

With the addition of having a 3rd BLS unit staffed at all times in our service district, we had to keep up with maintaining our fleet and providing reliable service. These new units assist in our mission of providing EMS services to Valley, East Fallowfield, West Caln, West Brandywine, East Brandywine and Wallace Townships.