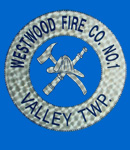 2022 Fire Call Stats
Jan
26
Feb
Mar
Apr
May
Jun
Jul
Aug
Sep
Oct
Nov
Dec
Total
26
2022 EMS Call Stats
EMS
Jan
345
Feb
Mar
Apr
May
Jun
Jul
Aug
Sep
Oct
Nov
Dec
Total
345
Past Call Stats
Year
Fire
EMS
2021
295
3887
2020
272
3391
2019
275
2788
2018
249
2923
2017
242
2562
2016
289
2484
2015
312
2329
2014
310
2388
2013
259
2294
2012
285
2045
2011
308
1278
2010
275
621
2009
304
639
2008
314
707

Visitors Today:

Visitors Since
September 16, 2005:


By EMS Chief Joe Kennedy
February 18, 2022
The Westwood Fire Company is currently seeking EMS applicants for the positions of EMT, Advanced EMT, and Paramedic.
The positions offer a competitive salary, along with company-paid medical benefits for full-time employees. Retirement packages, and opportunities for education and advancement are available.
Call volume is very manageable, spread across three stations!