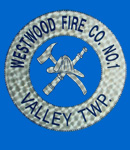 2022 Fire Call Stats
Jan
26
Feb
35
Mar
19
Apr
21
May
17
Jun
25
Jul
28
Aug
31
Sep
Oct
Nov
Dec
Total
202
2022 EMS Call Stats
EMS
Jan
345
Feb
273
Mar
324
Apr
346
May
398
Jun
374
Jul
401
Aug
400
Sep
Oct
Nov
Dec
Total
2861
Past Call Stats
Year
Fire
EMS
2021
295
3887
2020
272
3391
2019
275
2788
2018
249
2923
2017
242
2562
2016
289
2484
2015
312
2329
2014
310
2388
2013
259
2294
2012
285
2045
2011
308
1278
2010
275
621
2009
304
639
2008
314
707

Visitors Today:

Visitors Since
September 16, 2005:


House Fire on Lincoln Highway
By Assistant Fire Chief Adam Grossman
March 29, 2022
On March 29th, 2022, the Westwood Fire Company was dispatched to a working house fire in the 900 block of West Lincoln Highway in Valley Township. Firefighters arrived to find fire in the attic and extinguished. Mutual aid from Sadsburyville, Coatesville, Modena, Keystone Valley, Wagontown and Thorndale were all on the scene.